MEET THOSE WHO HAVE SEEN FARTHER
It's not just about Nature
We don't exist in a vacuum where nature does its own thing and we do another. Benefiting from natural resources is in part about understanding the views of the people who own them.
We know that every story is shaped by those telling the story. Because of that we tried hard to find voices from multiple people who have different relationships to the forest. We brought in one filmmaker from Sweden, one from the US and one from Germany. We visited businessmen, academics and park managers. Everyone has a unique relationship with the forest. One thing we found we had in common was that spending time with the land helped us see the relationships between nature and people more clearly. Our goal was to share with you a few stories in which wise management made the forest work better for everyone.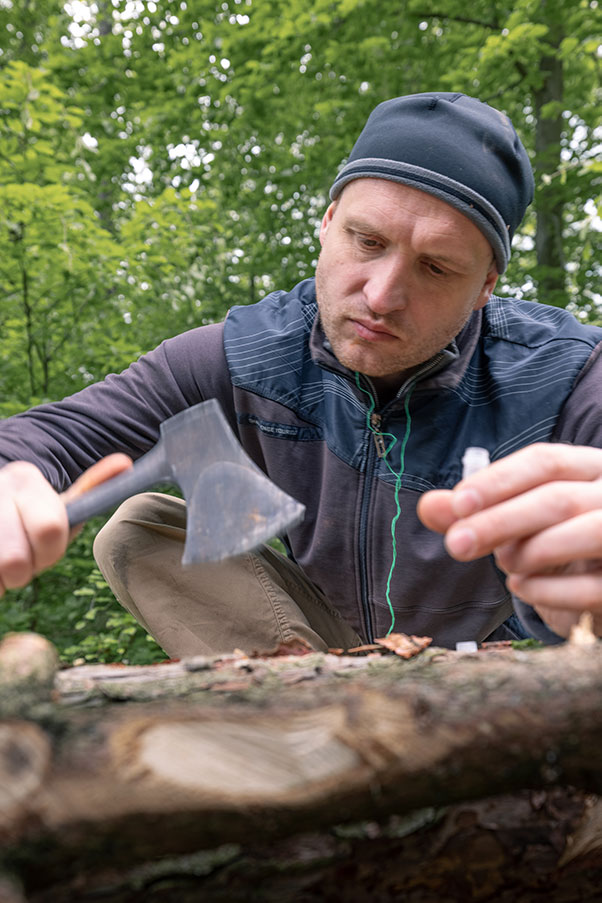 the Forester
Dr. Tomáš Vrška runs the second largest non-state forest enterprise in Czechia, owned by the Mendel University in Brno. The huge university forest has to pay for itself, make money for other services, educate the next generation of foresters, and stay healthy forever. That is why close-to-nature silviculture is applied here. Vrška  is also having discussions with the community about the role of the forest. He is helping lead national the conversation about public support for ecosystem services, which could change the way forests are managed across the country.

The COUNT
Constantin Kinský is a businessman who is managing his family's land in Czechia that was taken by the Nazis and by the communists in the last century. After getting it back in the 1990's he is working to transition the fragile spruce thickets back into a forest that has both abundant yields and is resistant to pests. His forest is managed by local foresters on the basis of close-to-nature management, so that they can continue to take wood from the forest every year sustainably into the future. 

The Beetle Guy
Dr. Jiri Hulcr is an entomologist from the University of Florida. He is originally from Czechia and is spending a year back in the Czech countryside with his family studying the relationship between insect diversity and different harvesting methods. He is also interested in bridging the communication gap between foresters and the general public.

Park Manager
Prof. Jörg Müller is the deputy director of the National Park Bavarian Forest, which we visited on the border of Germany and Czechia. He was once a forester who harvested trees from the forest. Now he is studies the drama of biodiversity in the minimally managed national park. This has allowed him to see the full picture: from trees as lumber to the forest as a living organism.
Jonas Stenstrom and Rob Nelson of UntamedScience.com made the film. Both Rob and Jonas are biologists by training and are most interested in telling stories that help the public appreciate the natural world better. Rob is from Charlotte NC while Jonas is from Gothenburg Sweden. You'll find more of their films following wildlife on Youtube. (Additional location shooting by Phill Graaf)